---
Art Direction
Creative Management
Print Design
Brand Identity
Visual Design

Lunar Gala
is the largest fashion event at Pittsburgh, an annual culmination of interdisciplinary student talent in production, design, modeling, and dance to audiences of 1000+.
Aug 2021 - Mar 2022 (8 months)
Role — Print and Brand Design Head
Team — Maggie Ma, Francis Park, Charmaine Qiu, Jacky Lococo, Ricky Chen, Ethan Yang
Tools — Illustrator, InDesign, Photoshop, Figma, Slack
---

The 26th rendition of Lunar Gala marked a few notable milestones. The revival of an in-person show post-pandemic—and a celebration of youth that challenges the meaning of high fashion.

As Print and Brand Design Head, I directed the manifestation of the visual presence of the show. I closely managed the production team for all brand assets as well as print and digital deliverables.


BUILDING THE VISUAL IDENTITY
Lunar Gala is no-nonsense chic.
Leading Print for Lunar Gala required a deep understanding of the core brand of the organization and how the annual show may represent a side of fashion and collective student effort beyond it.

Our team took advantage of recruitment promotion to familiarize ourselves with the sophisticated and photo-centric Lunar Gala brand.



On March 20, 2022, The Eternal Garden called for the collective return to our inner child, a place of unbridled discovery and wonder.

The challenge was to strike a delicate balance between the elegance of high fashion and the whimsicality of youth.
Gradients and thin-stroke patterns soften and add sophistication to our bright and expressive color palette. Illustrations existed in 3 distinct forms.

The garden is populated with an assortment of distinctive flower species. Take a closer look at our illustrated assets (the Botanical Bible Book) and observe elements of the human body take part in the mystical garden.

In February, show promotion began on the screen.
Social media was a crucial element in Lunar Gala's approach to PR. We utilized both Facebook and Instagram.

I devised a 5-week show reveal strategy via Instagram, the most popular social media platform among college students. Across recruitment and promotion, we made over 28 posts with corresponding stories.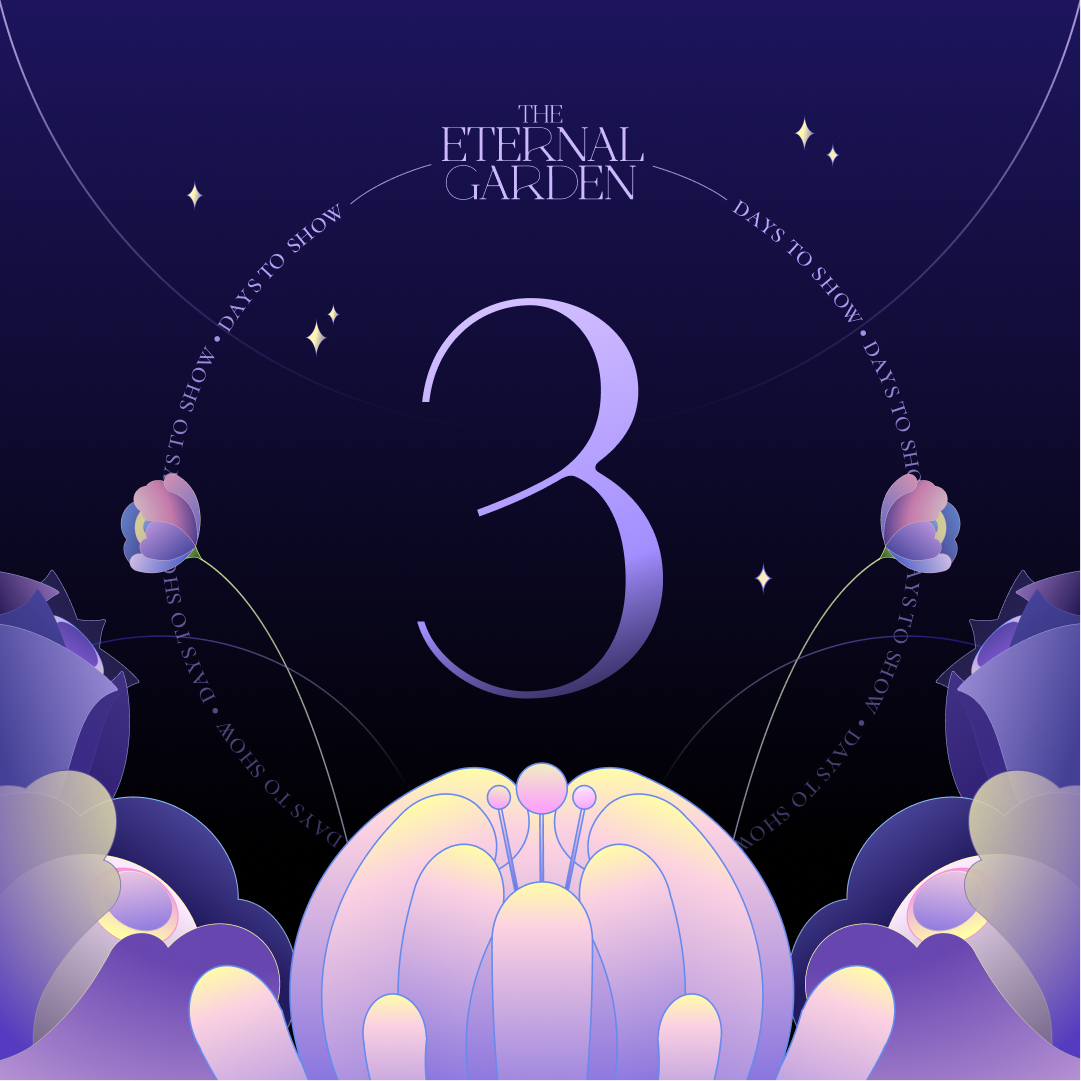 The Eternal Garden website
provided additional information to prospective attendees prior to show day. Check it out
here
.
I worked with the Web team leads in providing assets and setting composition standards that aligned with our brand.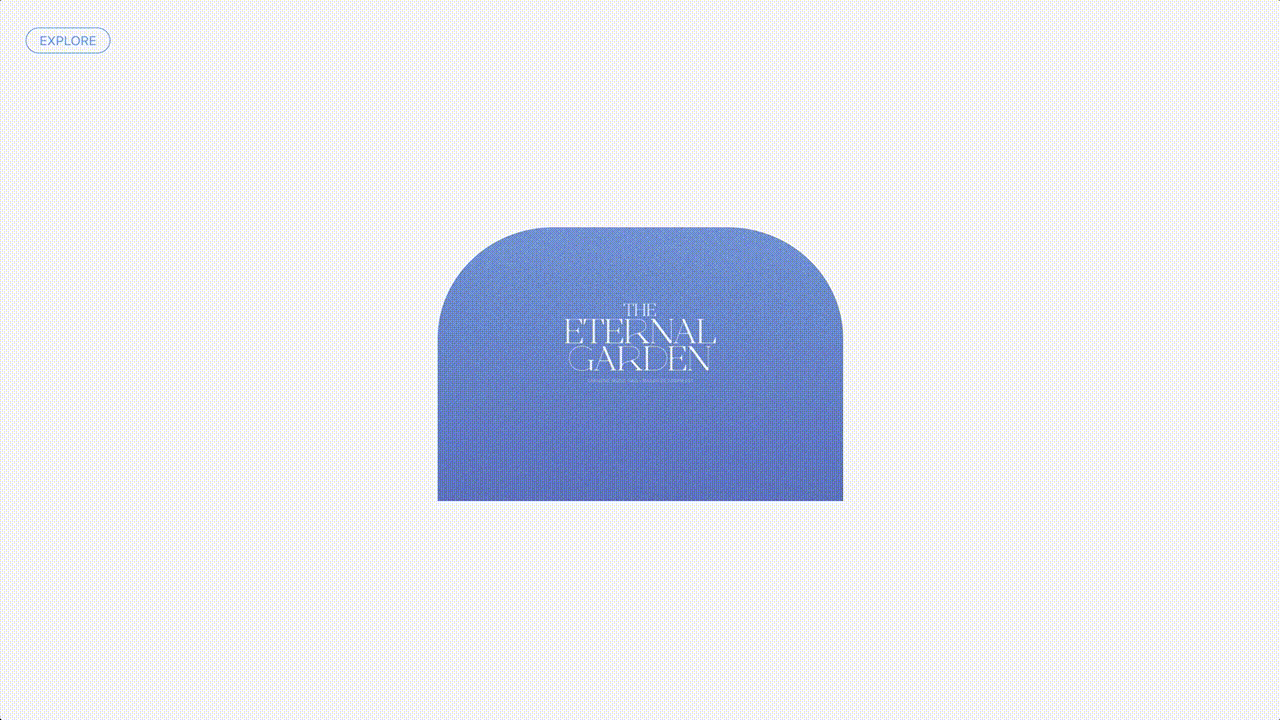 Similarly, the Motion Team relied on our team's asset library to bring the illustrations to life in the minute-long show teaser.
An in-person experience was in the works.
We created tabloid-size show posters to generate hype for the show across campus in the final week before show day. On show day, a larger show poster and eight wayfinding posters guided and welcomed guests into the venue.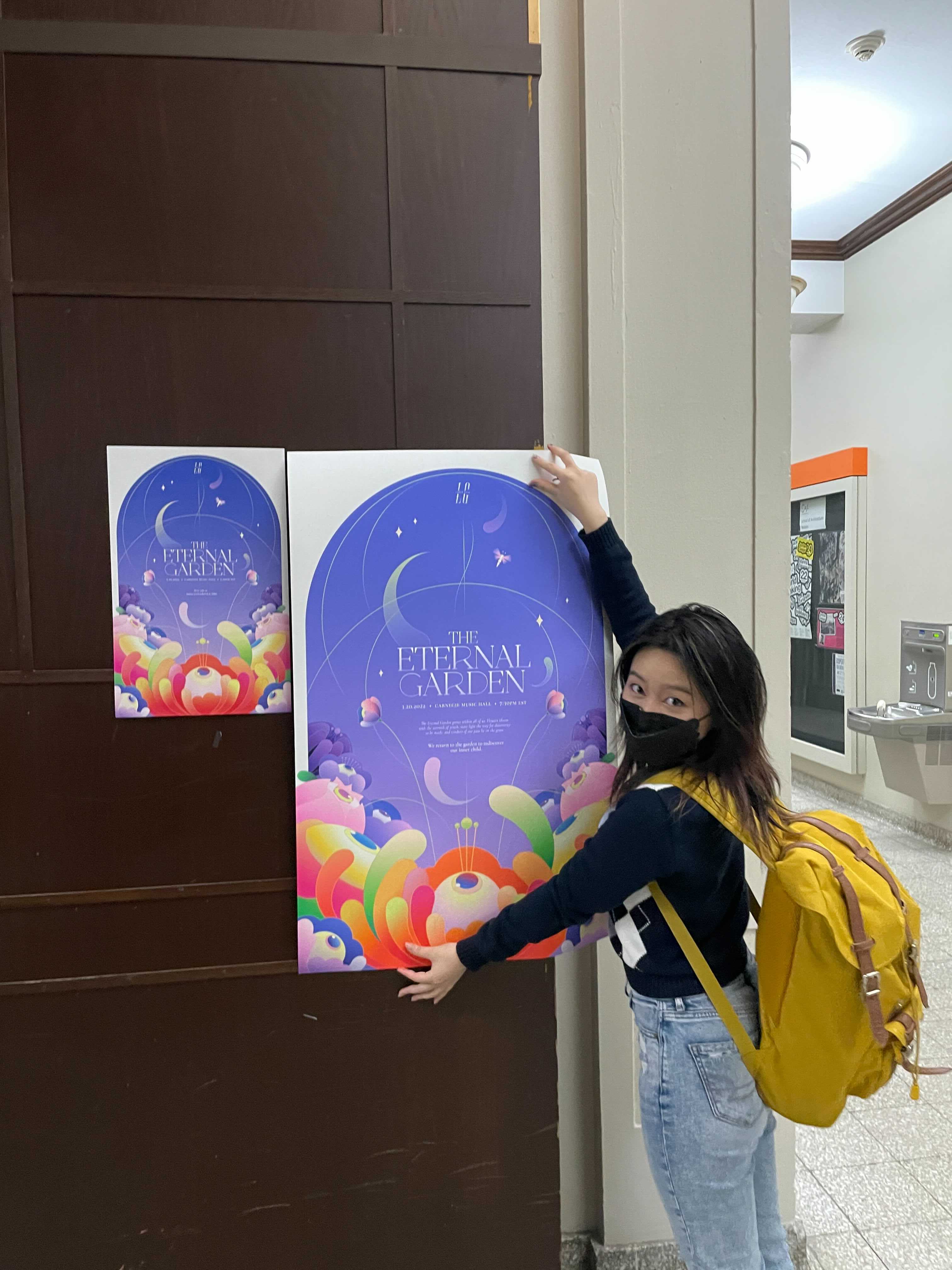 At a trim size of 6 x 8", 44-page embossed booklets provided an intimate look into the designers' pieces and acknowledged the people that made the show happen.

This is where we were challenged to extend our type system to communicate more information. Booklet production also bridged our illustrated assets and expansive color palette with photography.
Themed long-sleeve shirts and tote bags were sold before and on show day. We took advantage of our flexible illustration system to convey a simple whimsy that catches the eye.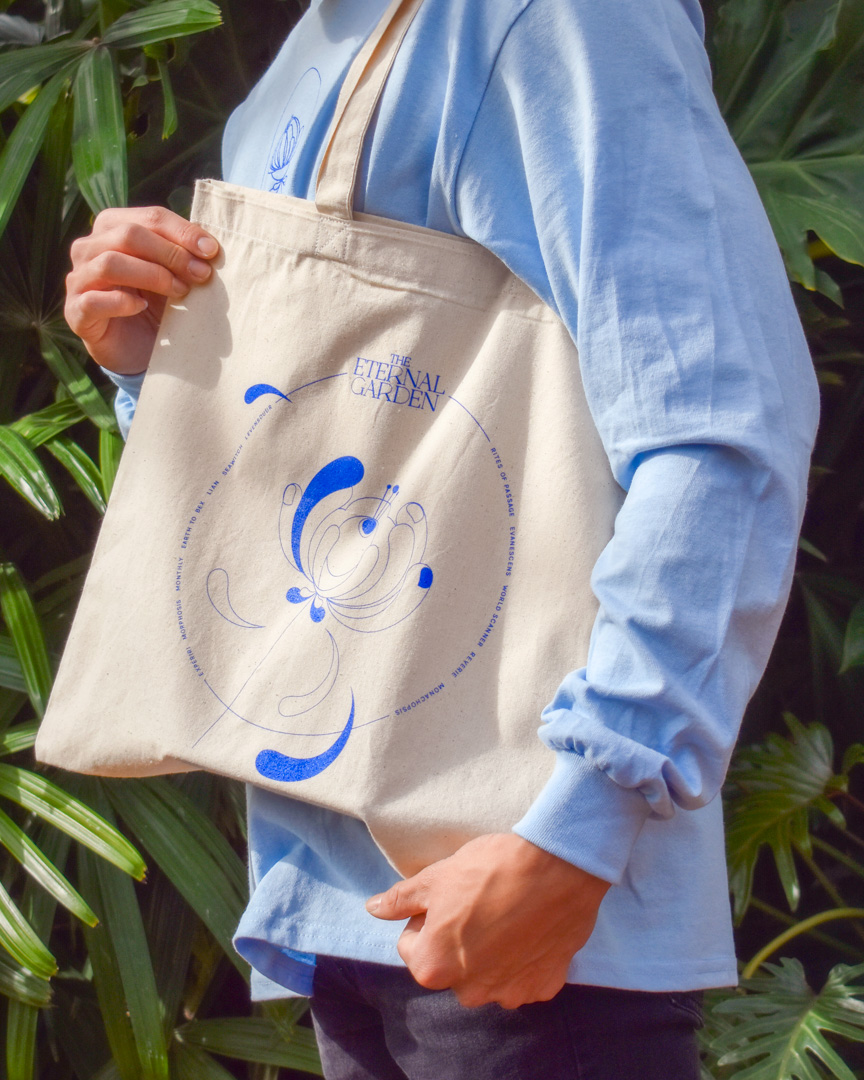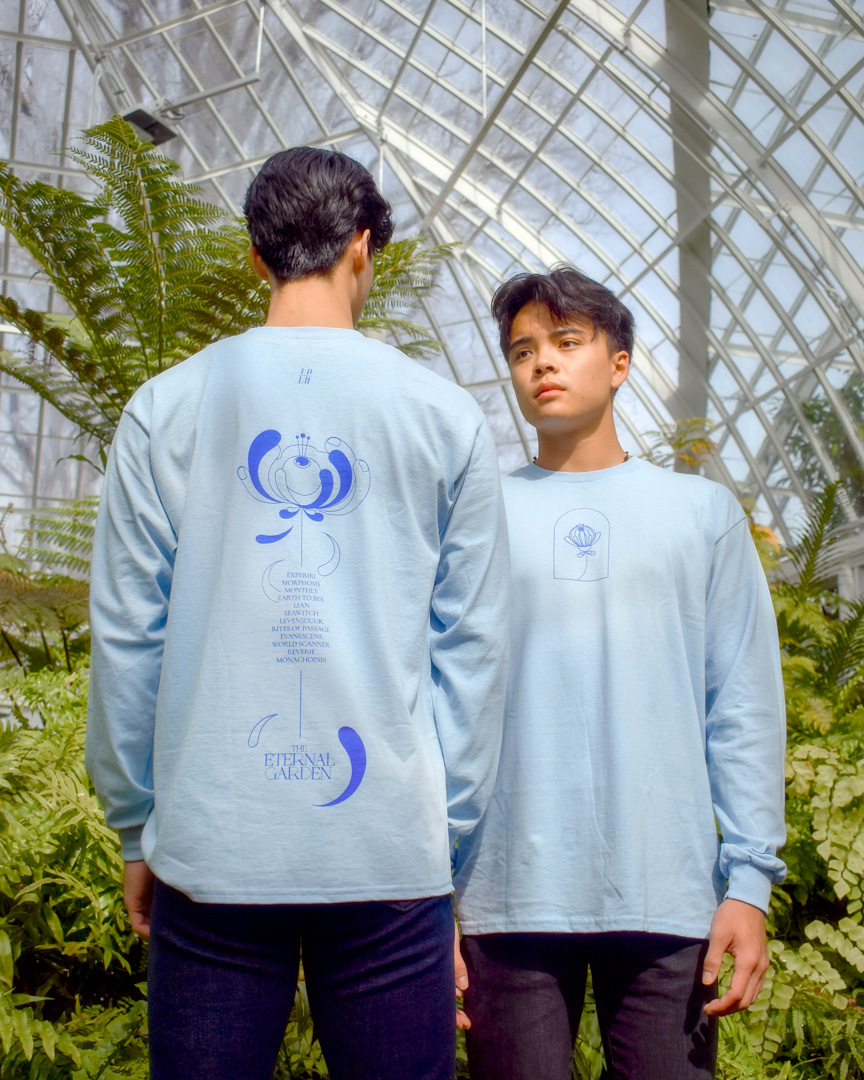 We made black short-sleeve shirts for internal members—they made their first appearance at curtain call.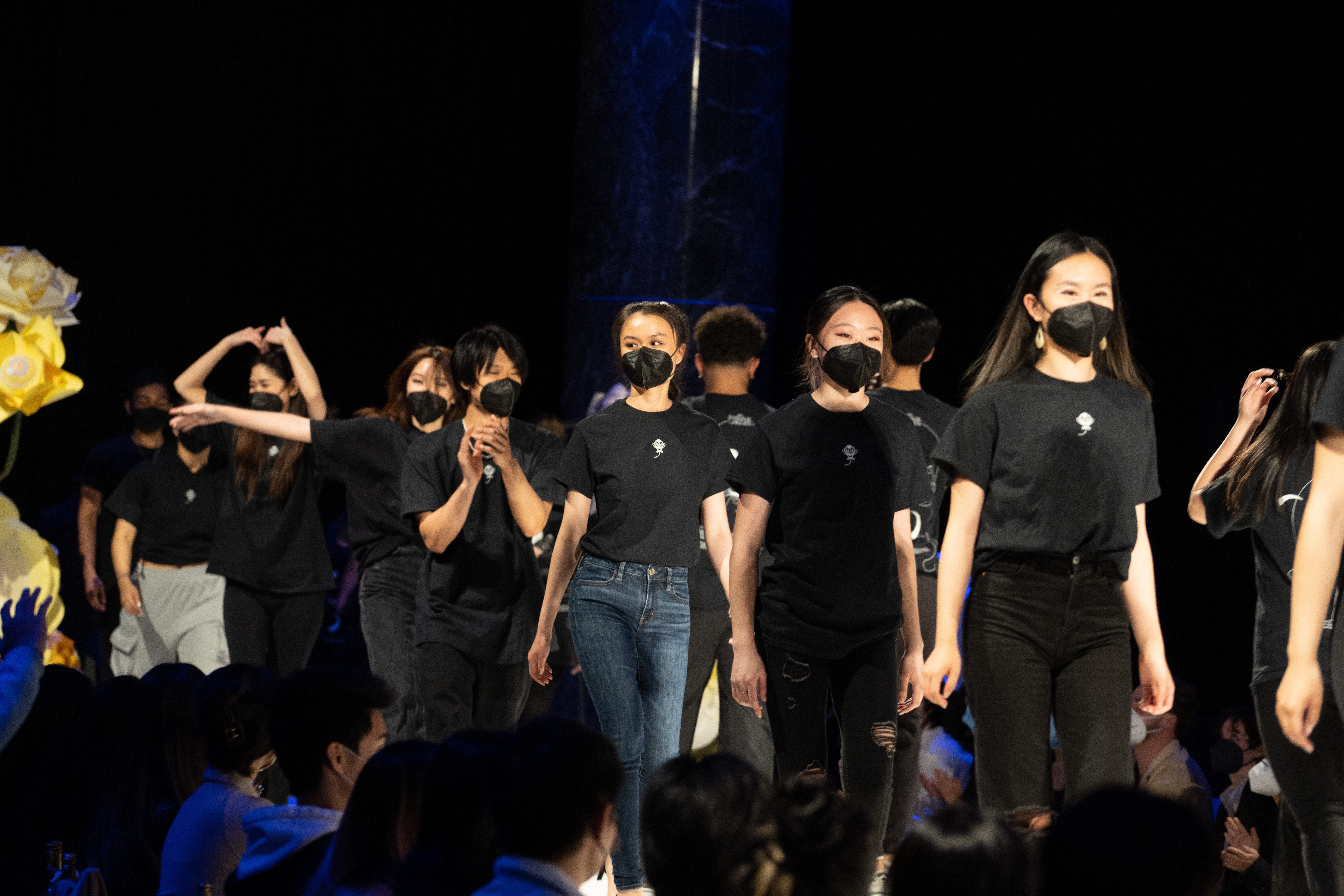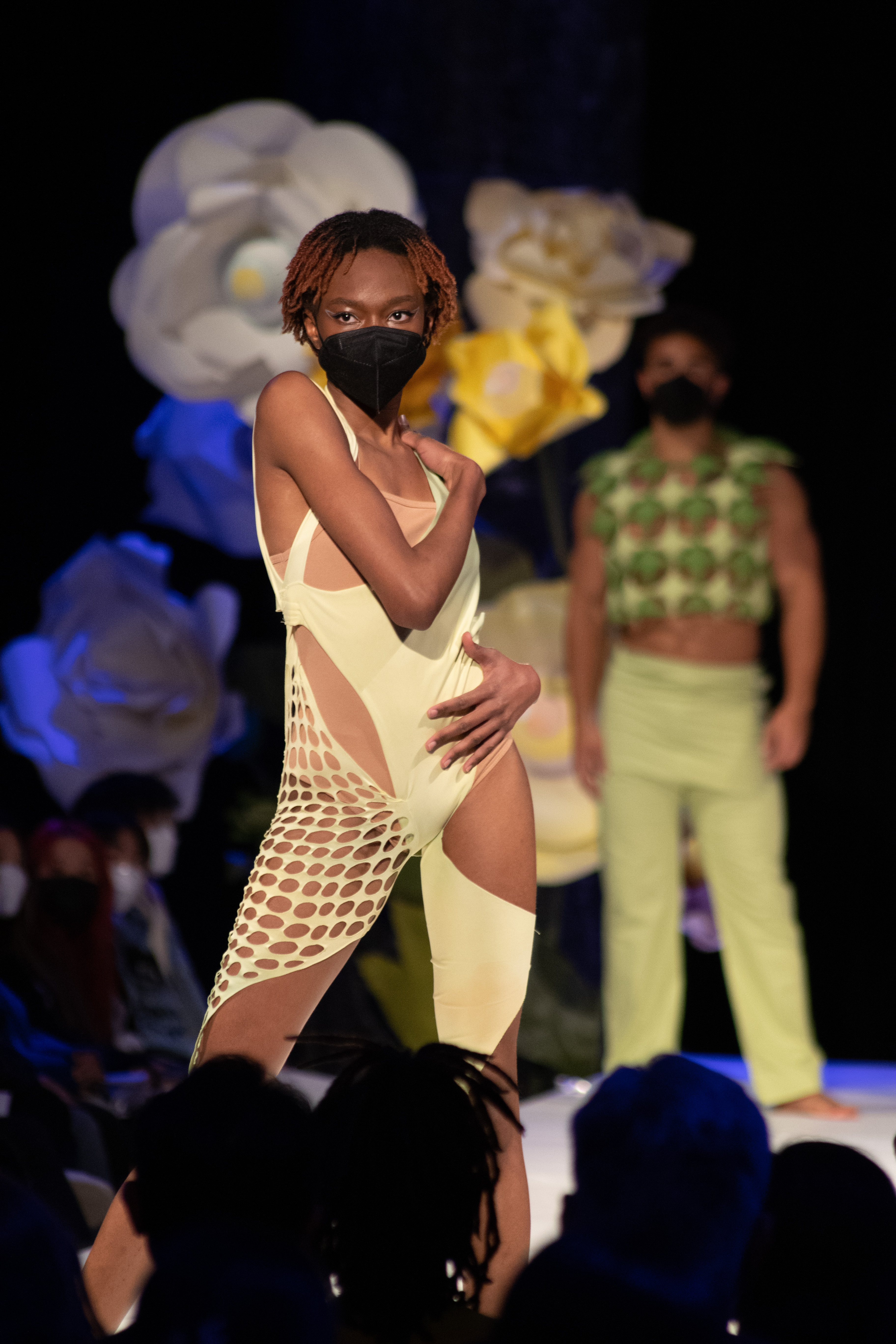 ---
Managing a creative team made me a better designer and collaborator.
With the uncertainty of the pandemic, virtual precedent of the 2021 show, and team members all over the world, the Creative Team adopted a hybrid mode of work.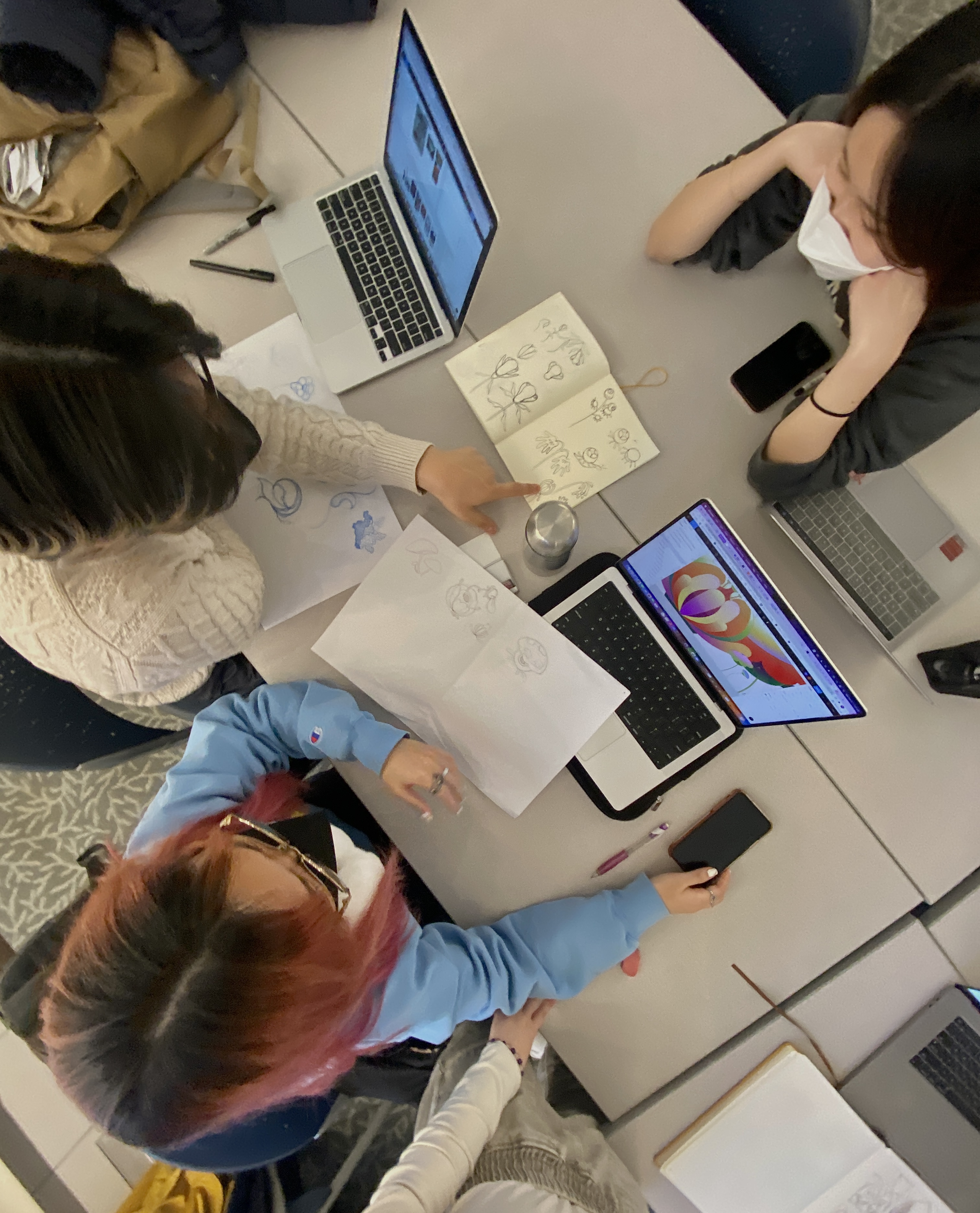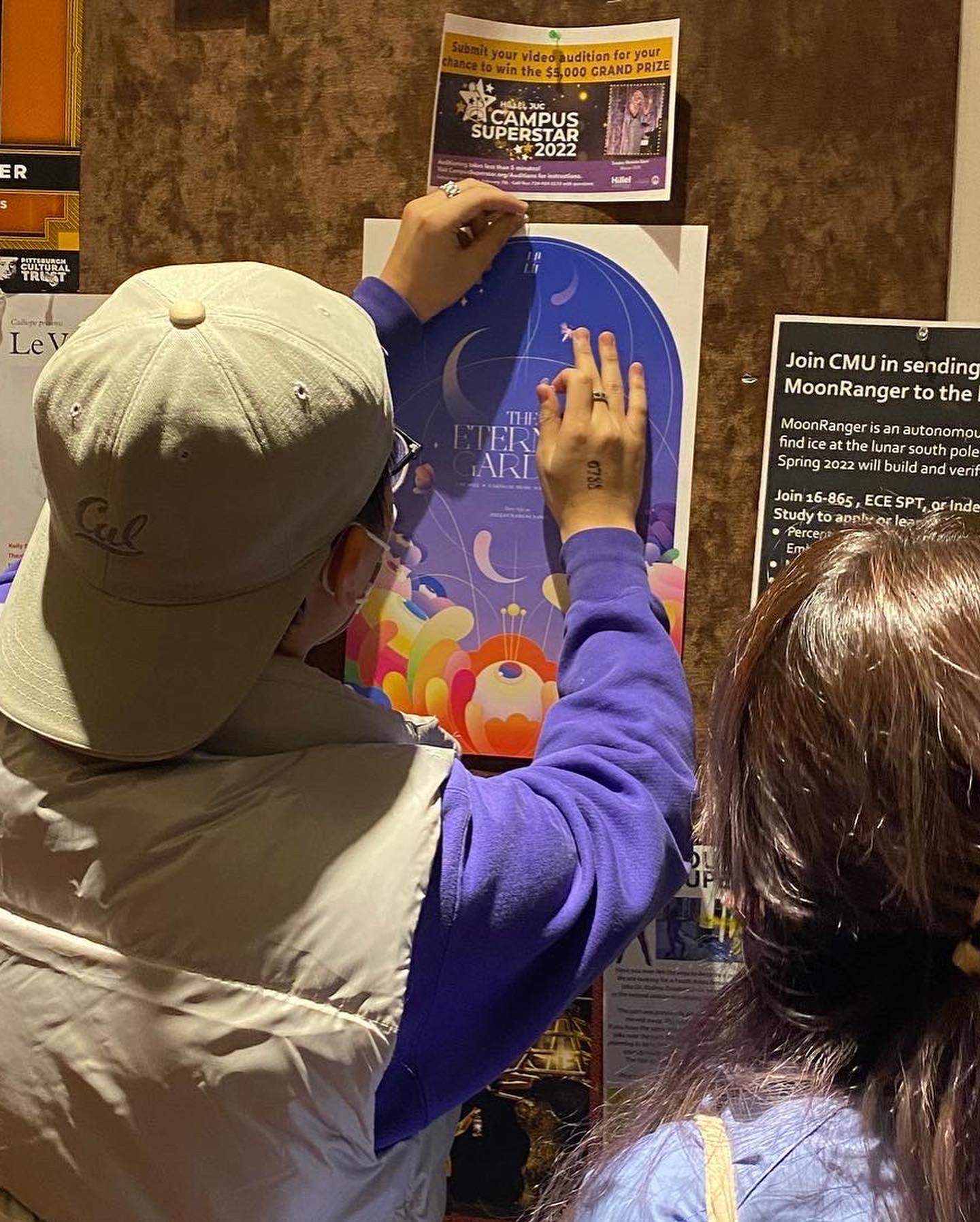 Team cohesion was especially important to me.

Our internal team met in-person for much of the school year. We used collaborative tools like Figma, Slack, Google Drive, and Zoom to manage the influx of deliverables and inter-team communications.


As crucial as cohesion is to effective teamwork, I also emphasized the importance of play and encouraged broad investigations of what youth meant to us.
It was important to me that every team member's interests were recognized and strengths, leveraged. Thus, come production, I created sub-teams for poster, signage, booklet, social media, and merch. I provided logistical guidelines, conceptual jumping-off points, and critique that preserved the integrity of our brand, so the team can work their magic.

At weekly Creative Team standups, I summarized the team's efforts, then synthesized actionable steps from high-level direction. With this system, we were able go above and beyond the abundance and breadth of deliverables expected from us.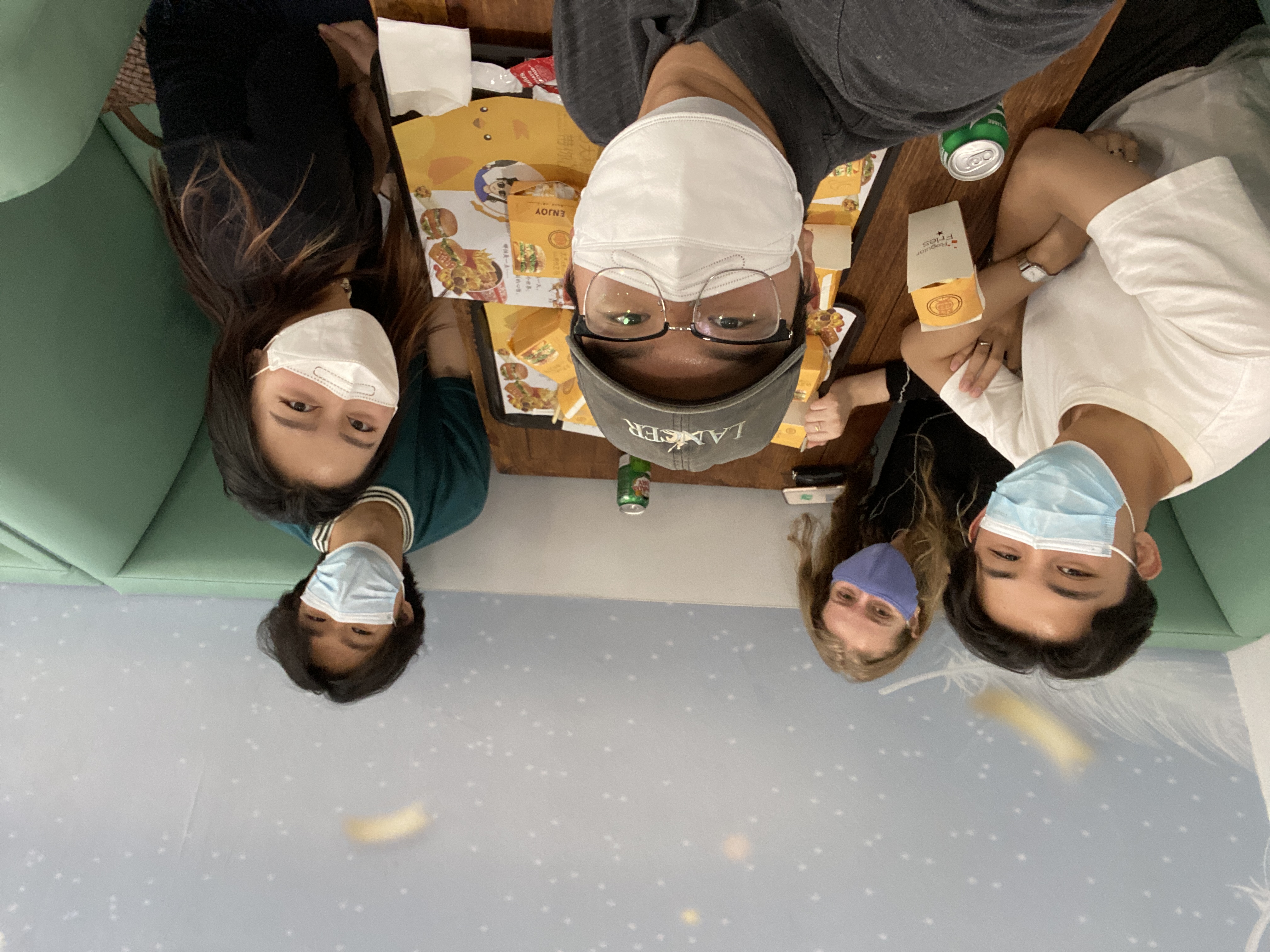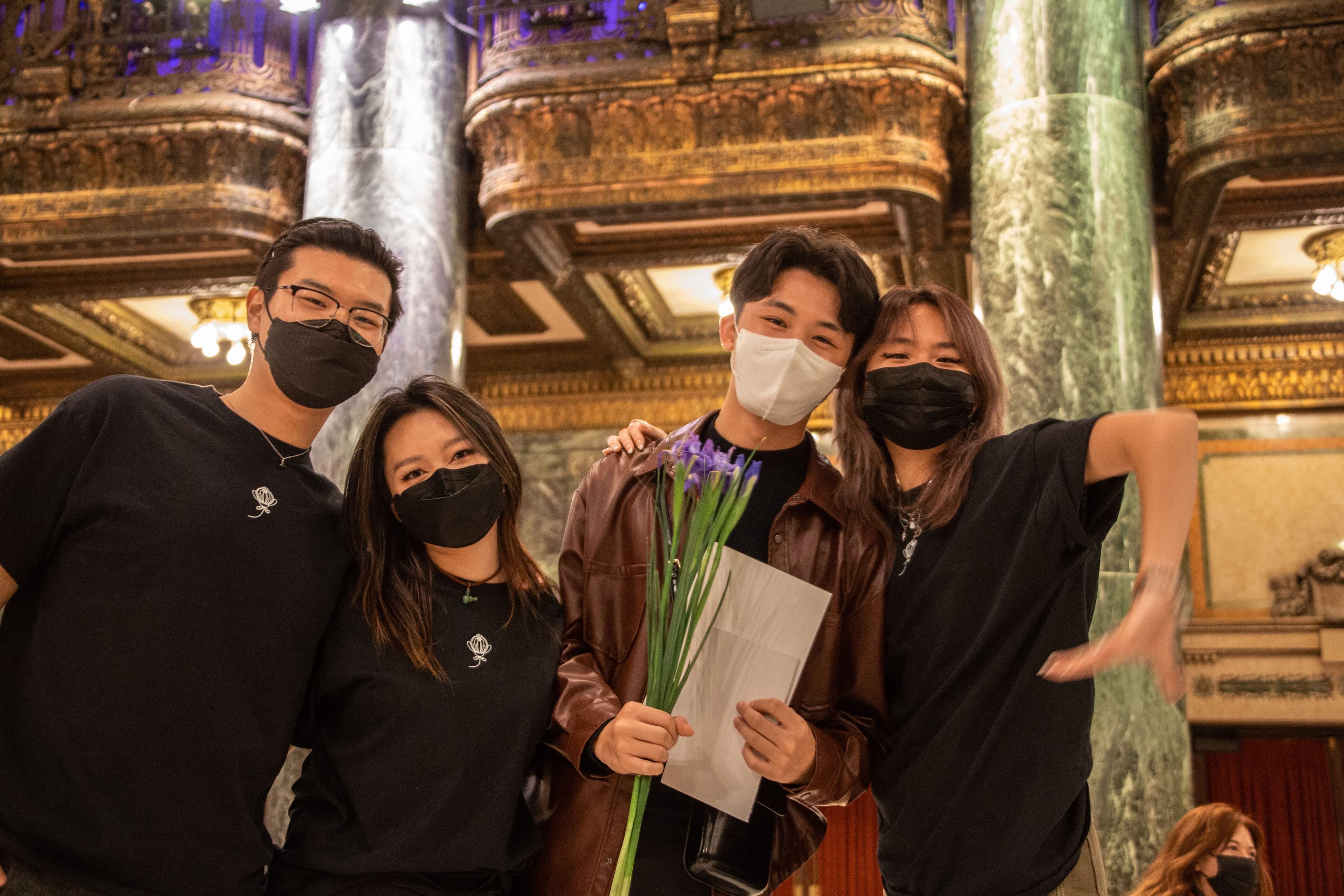 This experience made me realize how empowering a leadership role could be. The process of dissolving exploration into a concise yet resilient brand was very challenging. However, my team's commitment to the process and growth across the 7 months inspired me to keep going.

I can only hope that my hardworking team learned as much from our work as I have from them! 🌷🤍