---
UI/UX Design
Data Visualization
Visual Identity
HTML/CSS
We translated a boring 9000-entry spreadsheet into a personality test for creatives. Using data from the AIGA Census, #HUEAREYOU is a web experience that bridges the creative community with the universal language of color. Generate your personal hex code, meet your family with mutual values in design, and discover hue you are.
Spring 2022 (7 weeks)
Role — UX Designer, UI Designer (Explore + About page), Visual Designer
Team — Jenny Liu, Chris Han, Gary Tang
Tools — Figma, Tableau, HTML/CSS


---
If you were a color, what would be your hex code?
I'm #9AC322 and I am part of #PearFamily. Hue are you?

Site is under construction. Please check back soon to find out your hex code! :)
---
LANDING

An interactive visualization of our square motif invites users to take a one-of-a-kind color personality test. This also doubles as an about page accessible via the main navigation.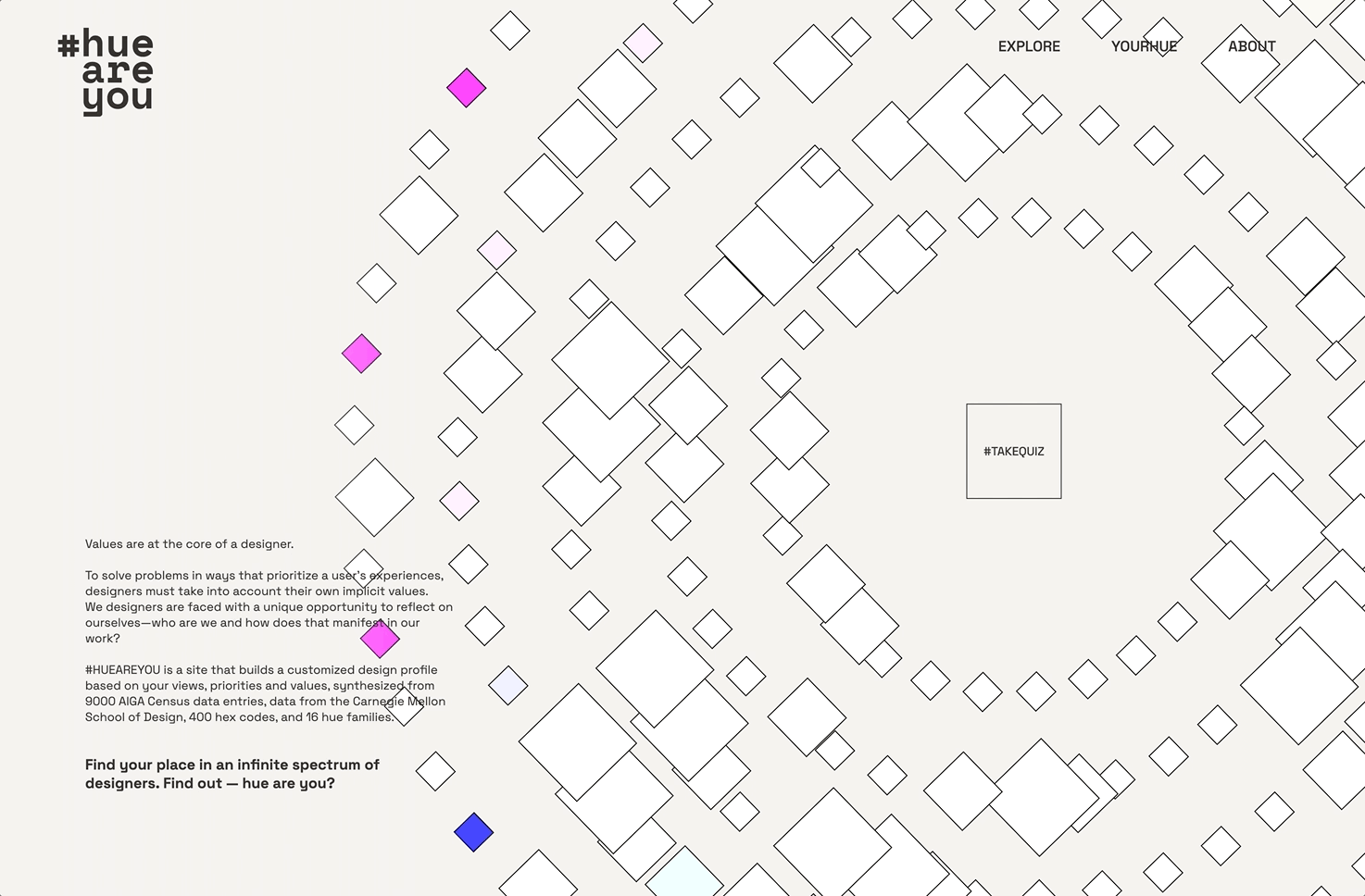 QUIZ
Answer 6 questions about your stance on the design industry and your designer ethos. Flip over informational cards (61 possible!) and click on easter-egg icons to reveal facts from the AIGA Census!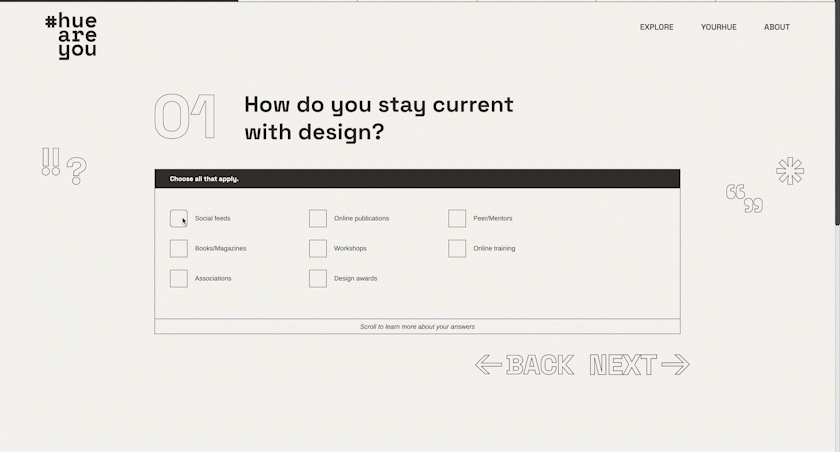 PERSONAL RESULT
#HUEAREYOU generates a personal color result just for you. Discover your unique hex code, find your color family (people who share the same values as you), and learn what your quiz result says about your stance on the creative industry. An interactive swatchbook breaks down your color result based on hue, saturation, and luminance.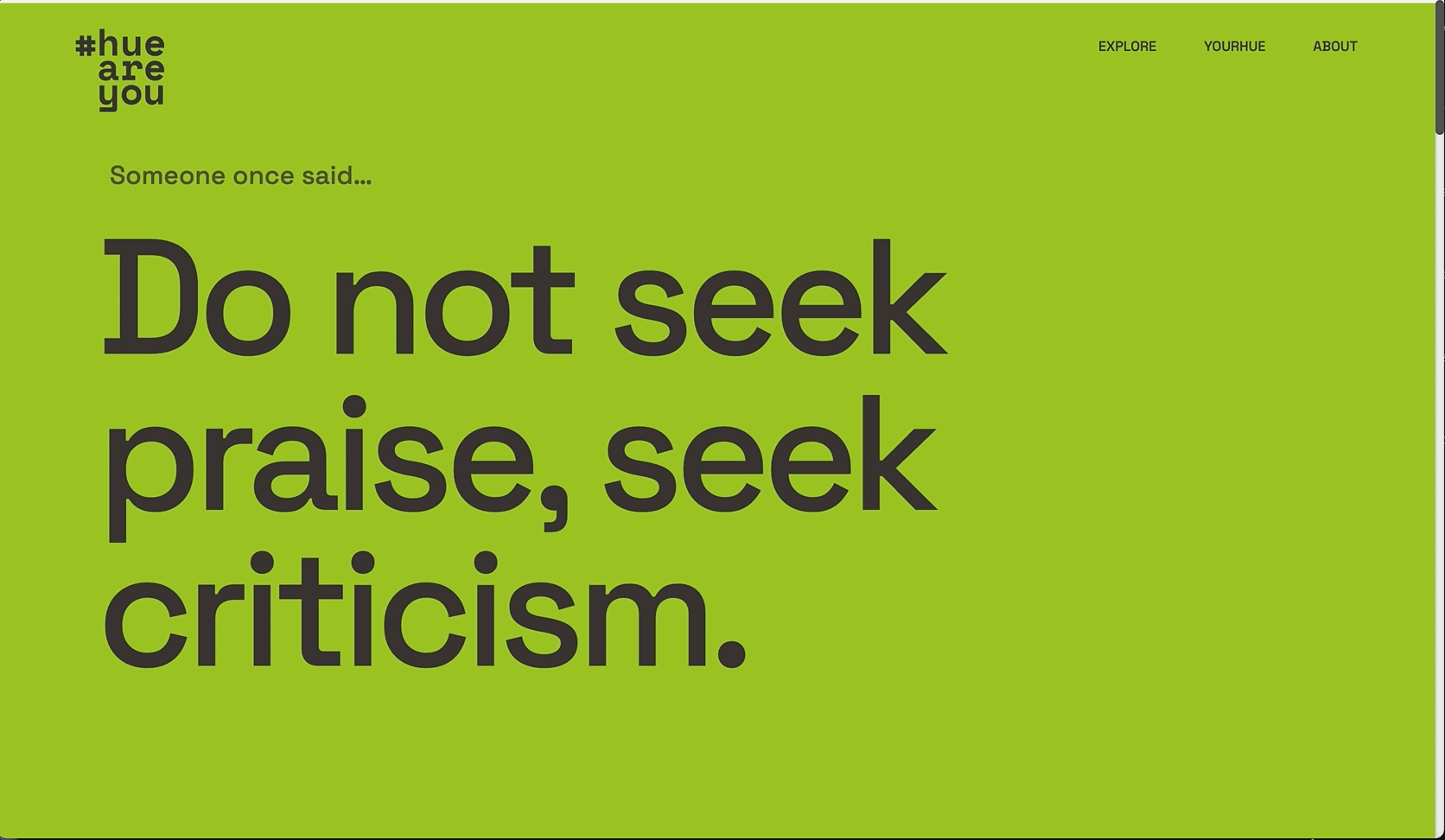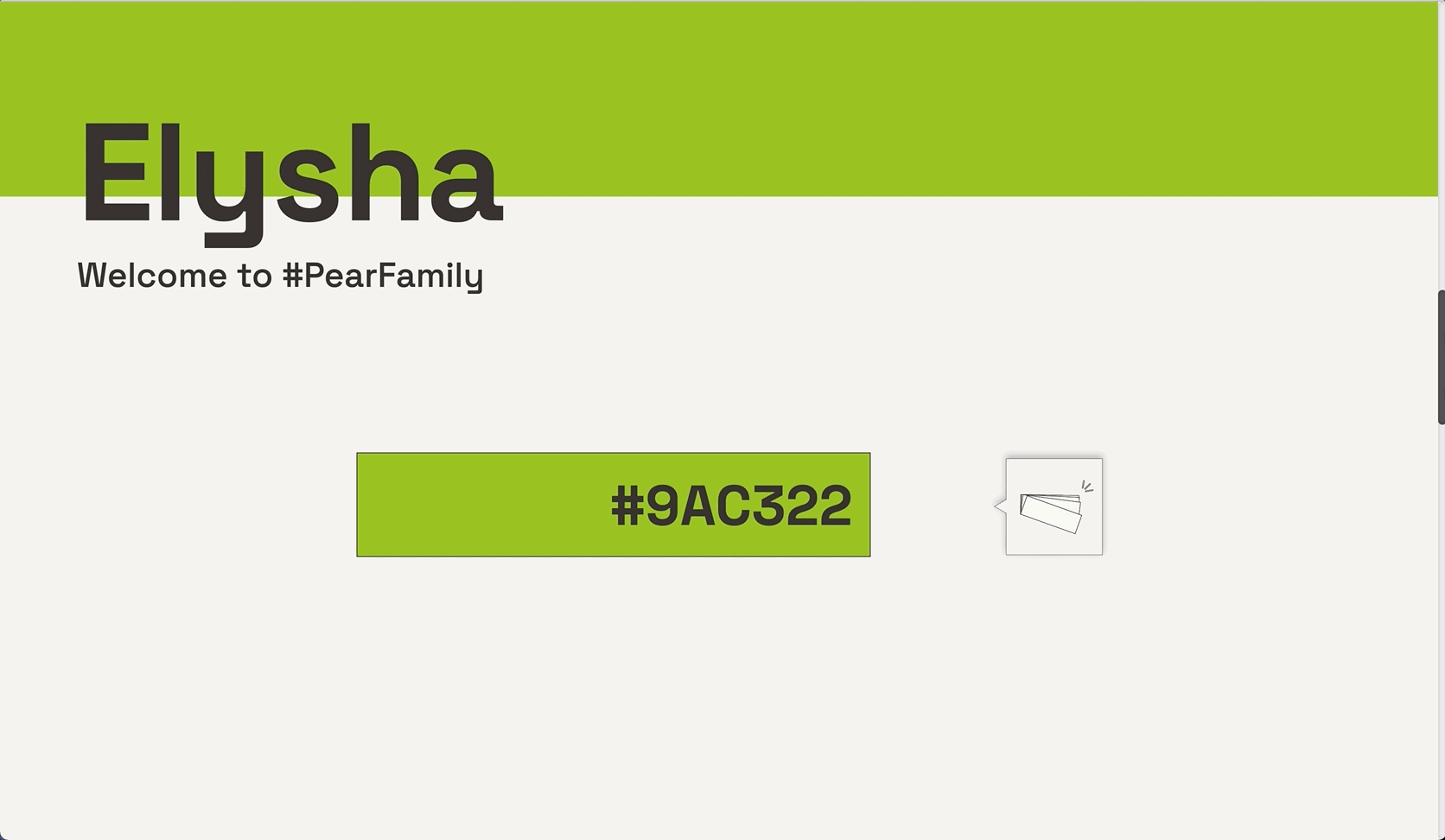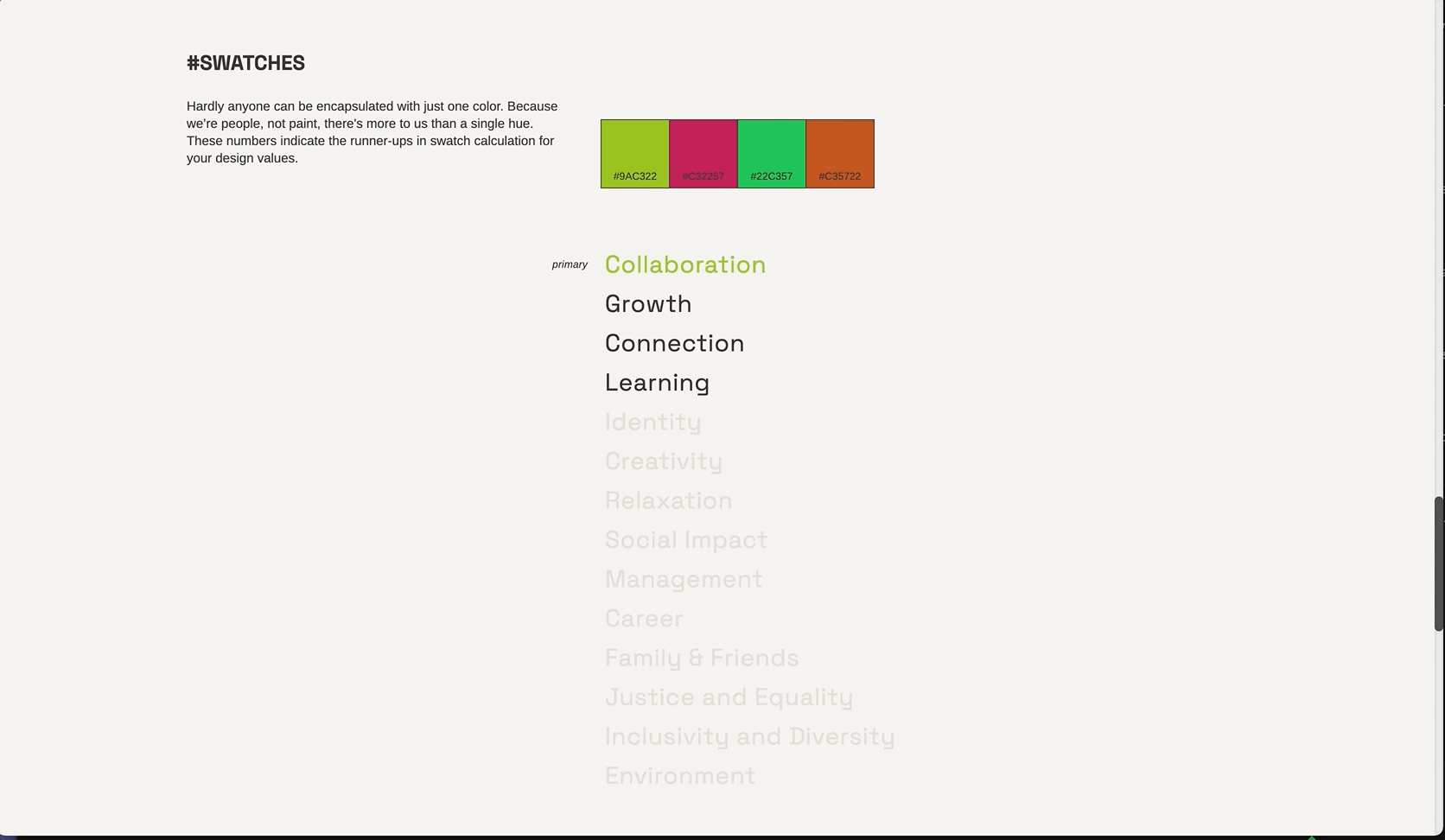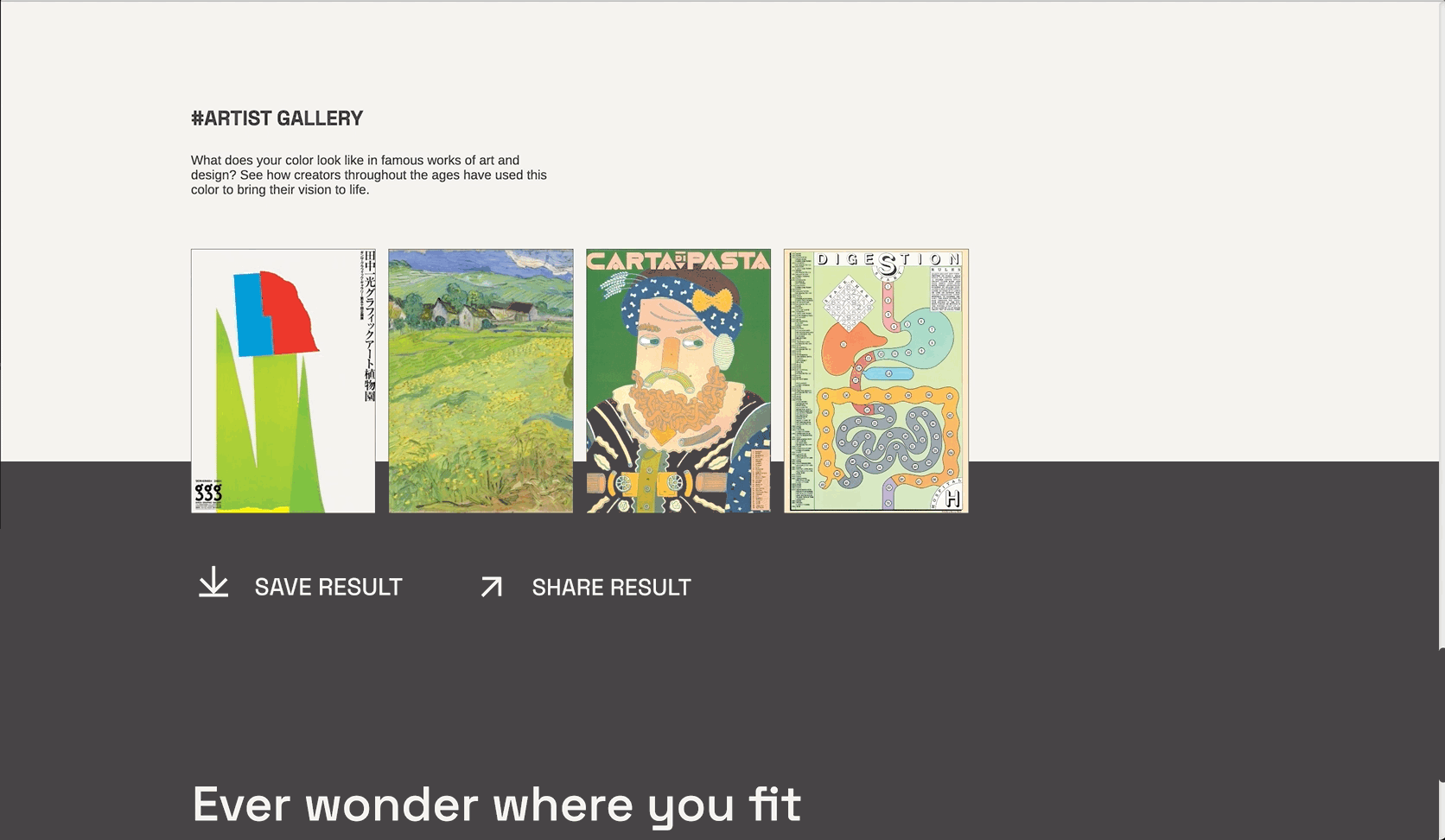 EXPLORE
Now contextualize your color result in the creative community. Click on a square to reveal details about people with a specific color result, and even narrow down your exploration with the interactive toolbar. We even collected results from the CMU School of Design to reveal localized community results!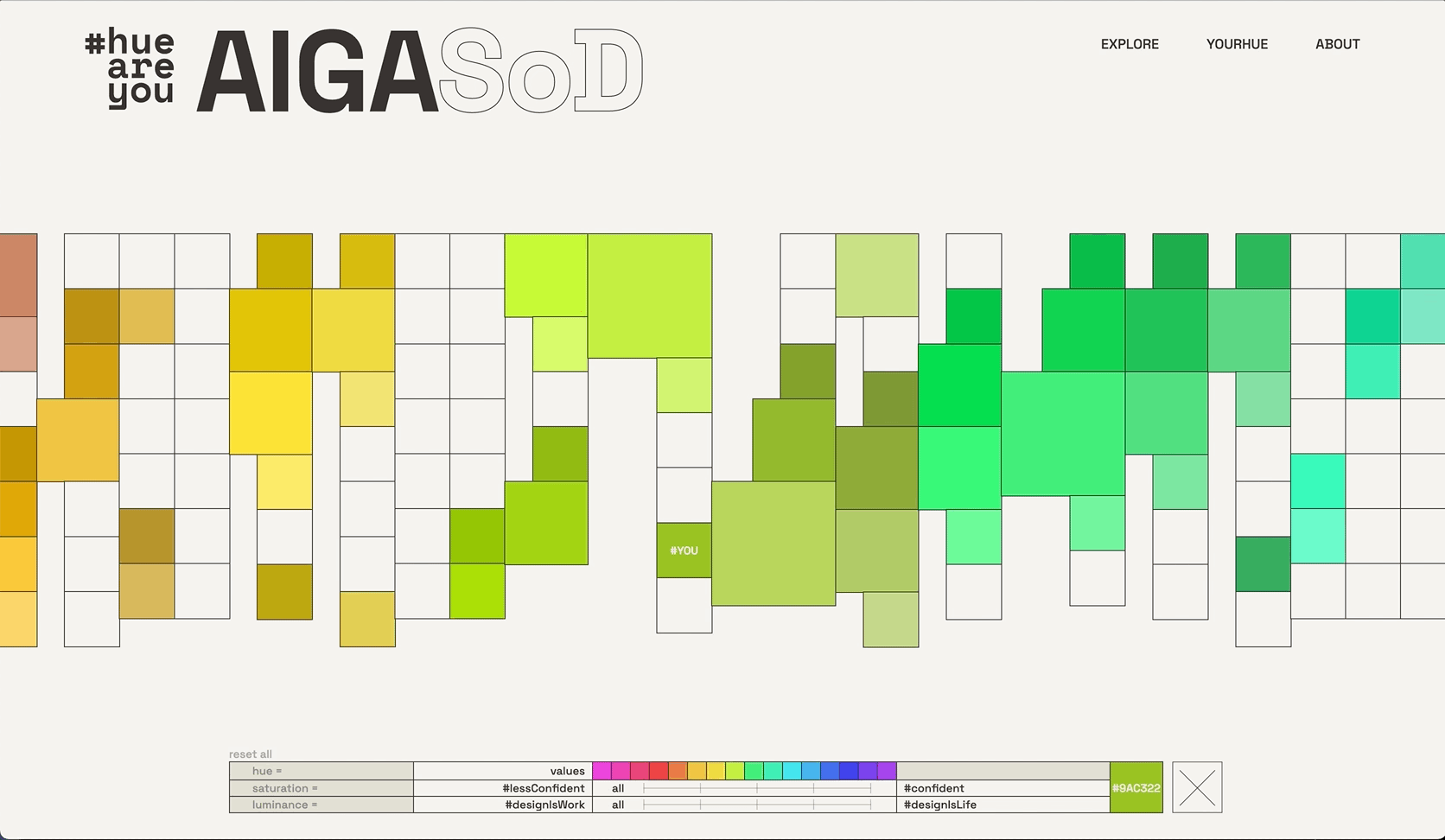 THANKS FOR READING 💙