---
UX Research/Design
User Testing
Prototyping
Visual Identity

Odyssey is a desktop learning experience that helps young adults plan for and achieve their long-term goals admidst their busy lives. Grounded in user research, theoretical learning frameworks, and user testing, Odyssey takes users on a lighthearted, narrative-rich journey to bring even the toughest ambitions to fruition.
Spring 2022
I was a visual and UX designer and researcher working in collaboration with Sammie Kim, Lokesh Fulfagar, and Natalie DeMaioribus over the course of 3 months. We primarily used Miro and Figma across research, synthesis, wireframing, and prototyping.


---

Interact with our final prototype here.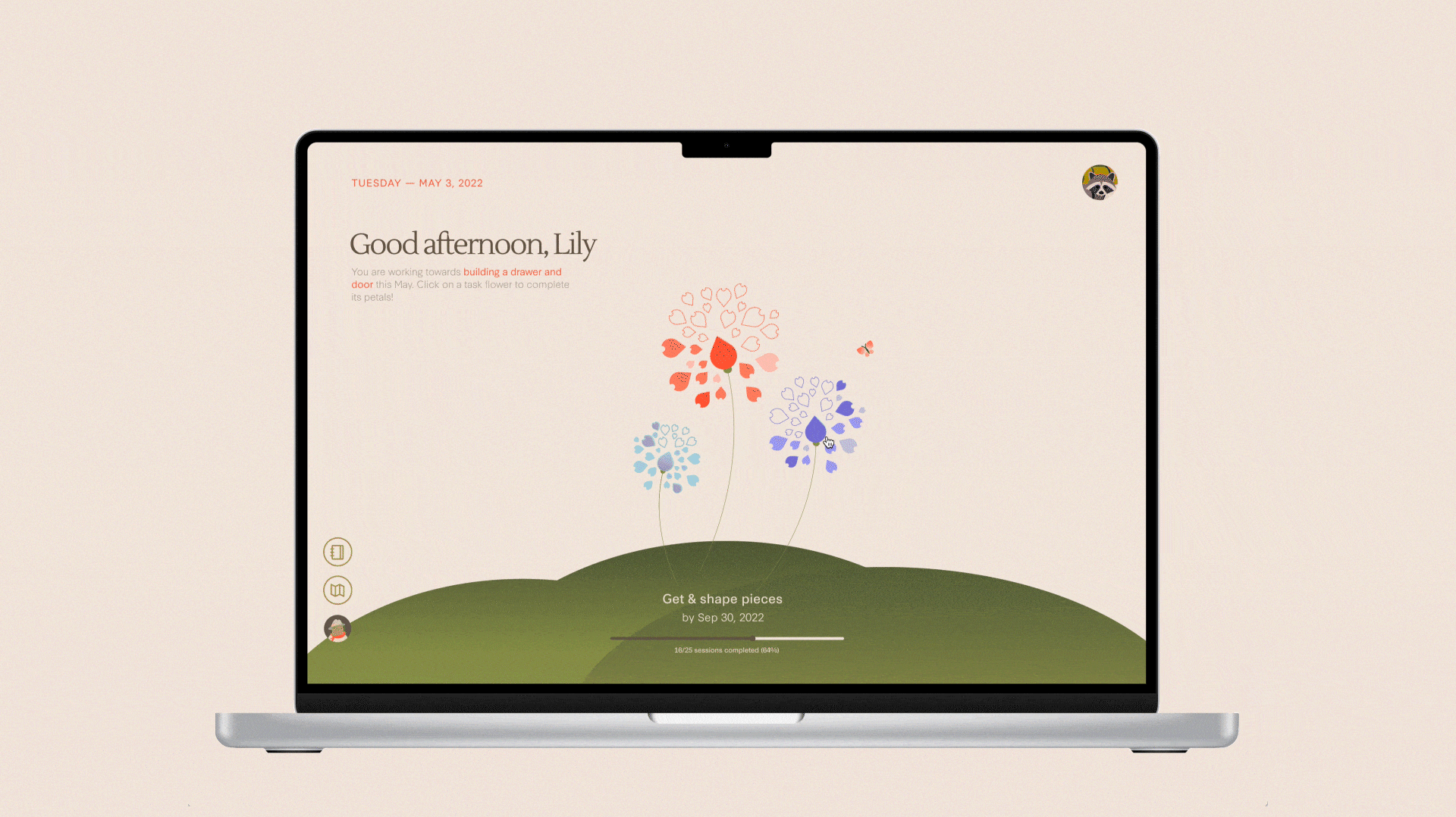 Process documentation in progress. Please check back soon for updates!